How to Leave Duress Out of Your Decision-Making Process
Making difficult decisions in turbulent times
Making difficult decisions in turbulent times
Photo by Nick Owuor (astro.nic.visuals) on Unsplash
I recently received a job offer that I wasn't expecting. I wasn't surprised that I was selected for the position — it was the timing that threw me off.
I had interviewed for a post I had been hoping to land for a very long time, and a month after I was interviewed, I received the news: I had gotten the job.
It was newsworthy enough for a celebration, but the excitement and sense of accomplishment that usually comes with such an offer was missing. The world was not in a good place, and it was not the time for a celebration, so I quietly patted myself on the back, told my friends and family, and kept working.
I had a decision to make, and I was cognizant that any decision made would continue to have an impact on my life well after the world had returned to its axis. I wasn't ready — I wanted to wait until I had all my wits about me before I delved into my extensive decision-making process. Yes, the job came with a modicum of security plus institutional benefits that I haven't had for the last couple of years, and in uncertain times there is immense value in certainty.
While I knew that the sensible thing to do would be to accept this job without question, I wanted to pretend that we were in normal times and wait. I wanted to go through my exhaustive decision-making pro-con lists, to weigh my options, to redo my budget, talk it out with my girlfriends, and finally, I wanted to negotiate my salary. I was, of course, grateful to be in the position I was in, but I didn't want to rush the process or feel pressured to make a quick decision out of gratefulness.
And so I began to wonder: how do I make life-changing decisions when the world was on fire?
Was it logical for me to want to deploy my usual decision-making tactics, or should I just be grateful that in the current economy, with millions of people filing for unemployment, that I had been offered a relatively secure and purposeful job?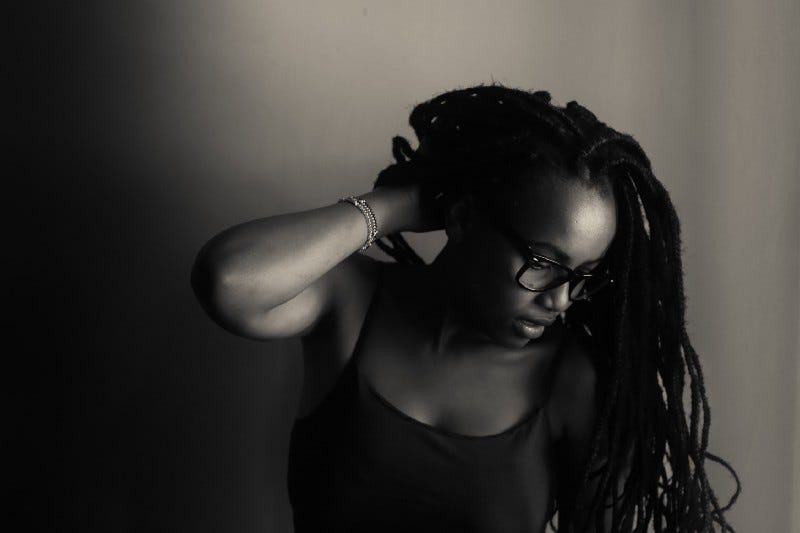 Photo by Nick Owuor (astro.nic.visuals) on Unsplash
I often think back to other monumental decisions that I have made over the years, like when I stopped eating meat all of a sudden in 2007 or even more recently when I quit smoking. Neither of those decisions was consciously made — one started as a challenge that was supposed to last a week, and the other just happened. Being a vegetarian is deeply ingrained in my psyche, so I no longer question that decision. However, my decision to quit smoking is another story.
I had no plans to quit. I had just returned from a trip the week before with what felt like a sore throat, and after a coughing fit one night, I took the necessary precautions and booked an appointment. The world was not yet on fire, so I wasn't overly concerned — just mildly annoyed that I had to make another visit to the doctor. She prescribed an inhaler, and as smoking was painful, I abstained for a few days. While I was preparing to interview for the aforementioned job, I indulged myself with a few cigarettes and continued to do so for the next few days. I woke up on that fateful Sunday morning, had my usual espresso, but to my surprise, no cigarette.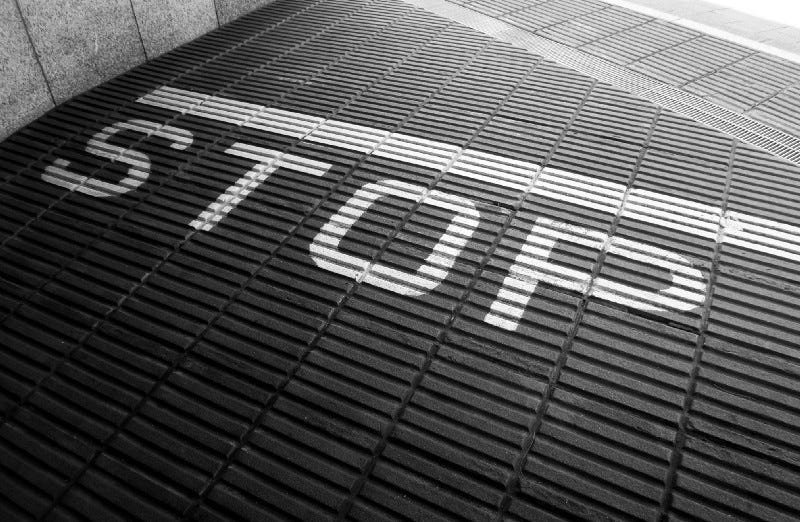 Photo by Franck V. on Unsplash
I haven't smoked since, and I have not had any desire to do so. I have no idea why I stopped smoking after almost 20 years, and it aggravates me not knowing why or how I made such a life-changing decision without even thinking about it. Was I motivated by some unconscious fear? Whenever I wonder aloud about it, I am told to be grateful, to stop looking for a reason, and just to be happy that it happened. I am thankful that I no longer feel dependent on a cigarette to get me through a conversation, a coffee, a celebration, or a crisis. However, I still want to know why I quit so I can document the process and replicate the resolve.
Quitting smoking was the easiest decision I never had to make, so I question its permanence.
I often wonder if I made the decision under duress because, at times, it feels as if it wasn't even my decision at all. It is strange to feel this way after giving up an unhealthy habit. To continually question a potentially life-saving decision. However, I know myself well — I am an optimistic pessimist, and I worry that I will start smoking again when the world has righted itself again.
I know you are thinking — what exactly is the correlation between quitting smoking and deciding whether or not to accept a job? Well, in making this decision about the job, I wanted to be conscious — to use my head, and to take a slow and deliberate course. In a few months or years even, I wanted to be able to point to all my motives for accepting the job. I wanted to clearly say that I did not take this job under duress.
Photo by Victor Garcia on Unsplash
A few years ago, I read somewhere — I think it was Oprah who said it — that when you don't know what decision to make, you need just to stand still.
Stand still, center your thoughts, and wait until you feel like you are in a position to make the best decision for yourself.
And so I heeded the advice and took my time. The entire world was at a standstill, and life was no longer moving at a frantic pace, so with the right mindset and some introspection, I knew I would have peace of mind and the wherewithal to make this decision consciously.
And so I began to wonder: how do I make life-changing decisions when the world is on fire?
I decided that I would be optimistic that the current state of the world would not be the new normal. I stood still and indulged myself by going through my extensive decision-making process. I hadn't budgeted in years — the new job came with excellent benefits but considerably less money — so I dusted off my old budgeting excel, plugged in the numbers, and began to strategize. I knew I would need to negotiate, and so I did. I stopped worrying about how it would make me look to be negotiating with the current market conditions, I worked on my pro/con list, considered career trajectory possibilities, and I asked my friends for advice.
It was during the process that I realized how hard I had worked for the job, how much I wanted and deserved the job — and while I was grateful for the offer, I have long known my worth.
Photo by Nick Owuor (astro.nic.visuals) on Unsplash
I decided that I would be optimistic that the current state of the world would not be the new normal.
It was essential for me to take stock and acknowledge the current state of the world. I tuned into myself and turned away from the anxiety-inducing 24-hour news cycle. I decided not to indulge in what-if scenarios and to make my decisions based on an optimistic outcome. Anxiety and stress are antithetical to smart decision making so with that in mind, I asked for and was granted an extension in responding to the offer. Ultimately it was gratifying to know that whatever the outcome, I had managed to maintain some semblance of normalcy in my life while acknowledging the current state of the world.